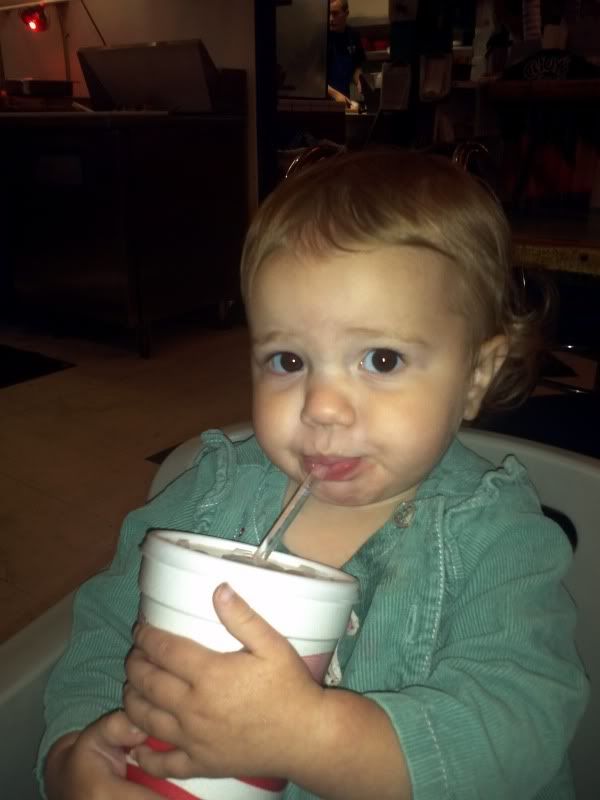 It has been a long time since I last blogged. Life is eating me alive pretty much. I don't know what I am doing blogging right now, actually. I am way behind on papers that needed to be graded from our last unit and from revised papers the students turned in. I love that they revised their papers... but I am not in the mood to grade them. I have final projects in both my CSUN classes due on Thursday. What am I doing blogging right now? Trying to vent and feel some sanity I guess.
Marc's new job has been an adjustment for us, as his schedule has changed significantly. It is so nice that he goes in later and that he can get off at a decent hour when we want him to. He was able to come to Vinny's parent teacher conference this week, and he has been coming home earlier, which is great, since we didn't use to be able to eat dinner til 6:30-6:45 at the latest. That was hard since Tiana goes to bed at around 7. Having time to play and just hang out as a family between dinner and bed has been wonderful. Marc is out more nights now and busier on weekends and actually had his first of many trips out of town this week, so I do spend a little more time alone. I sort of felt like it would stink not having him to help with the kids when I have so much on my plate... but honestly, Vinny is a pretty independent kid and finds stuff to do, so when Tiana is asleep, I can actually get a lot done without the temptation to chat with Marc.
As I mentioned before, we had Vinny's first parent teacher conference this week. Marc warned me, "My teachers always complained that I talked too much and needed to pay attention."
I laughed and assured him, "Vinny never gets in trouble in school! He's more like me. I never got in trouble for talking in school." I ate my words.
Vinny's teacher had a lot of wonderful things to say about him. He is coming along wonderfully academically. He is very much like me... academically. He is making great progress towards reading and sufficient progress towards math, just like my elementary school report cards. He also got the trademark "N" in neatness that was characteristic of all of my childhood report cards. It isn't that he rushes. I understand this more than anyone else. It's just that fine motor skills don't come naturally to me, or apparently to him. In preschool, it took him longer than pretty much ever other kid to figure out how to use scissors. He just doesn't have control of his fingers. Sigh. Its why I never learned to knit and still have to take my time and really focus to write neatly on my white board. However... I do love that his teacher gave us a bunch of tips for him to develop his fine motor skills. I never thought about how picking up small things makes a difference, but I will now. Last night, I busted out the Lite Brite. (Blast from the past, right? Marc picked it up at a garage sale).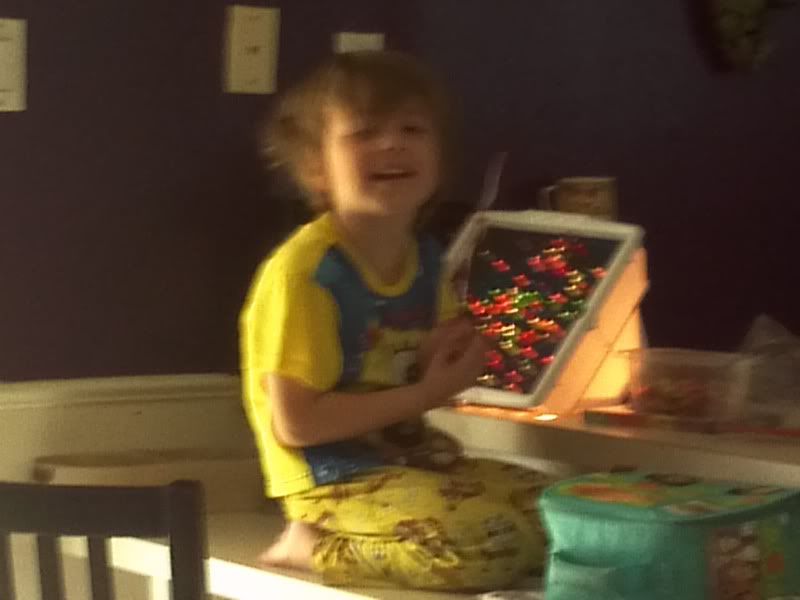 This morning he is sitting on the counter so Tiana doesn't eat the pieces
Anyway, so he's a smarty pants, but sure to Marc's prediction, his teacher says, "Vinny really likes to talk." With carefully chosen words, she proceeded to explain that Vinny is the class clown. She didn't call him that, but she did say that he loves to make the class laugh and that he has the uncanny ability to get the entire class singing. He sings that Neon Trees song Animal so much that apparently all he has to do is sing, "Oh oh," to get the entire class joining in on "I want some more." Ah... sound like anyone you know? Yes, that would be my darling husband.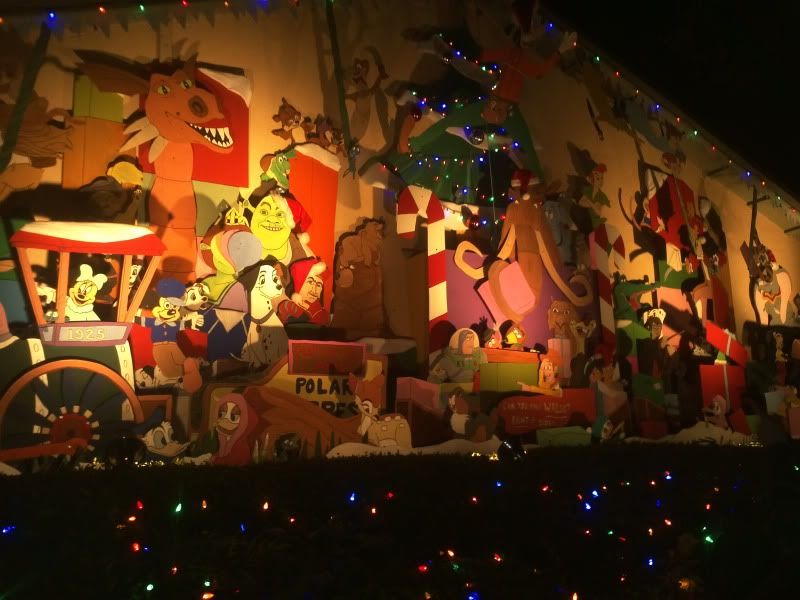 He is a sweetheart though and so funny (Vinny I mean. Well, Marc is too, but I am talking about Vinny). As much as I was dreading the holiday season this year, Vinny has made it such a joy. He talks about Christmas and Santa Claus pretty much non-stop and derives so much joy from Christmas movies. Plus, he is finally getting old enough to appreciate some of my non-animated favorites. We sat and watched A Christmas Story last night, which he totally got into, although he could not understand why the heck they actually bought the kid the gun. Later, we started watching the Jim Carrey Grinch on tv, but I woke up at 10:30 with Vinny snoring by my side and my computer on my lap with half an APA citation on my screen.
How does one fall asleep mid-citation?
As one of my CSUN classmates lamented, "10 more alarm clocks to winter break."
December 16th cannot come soon enough.