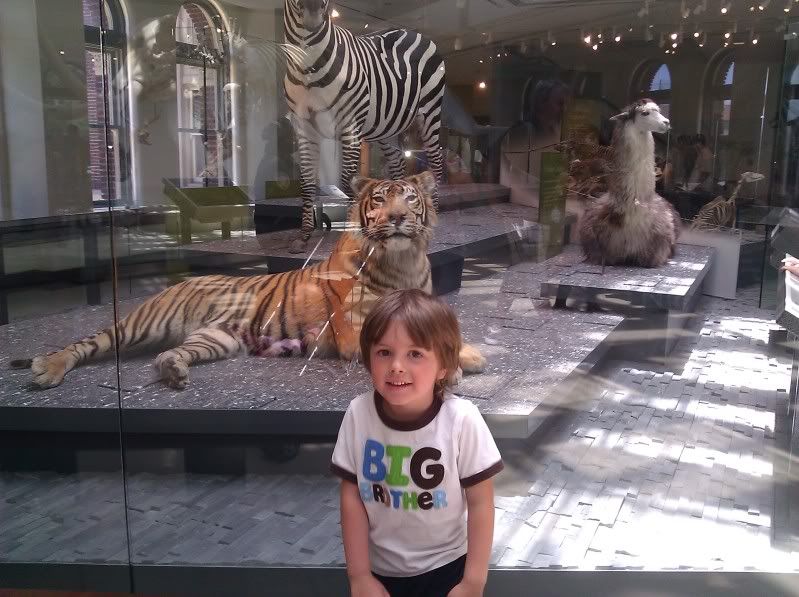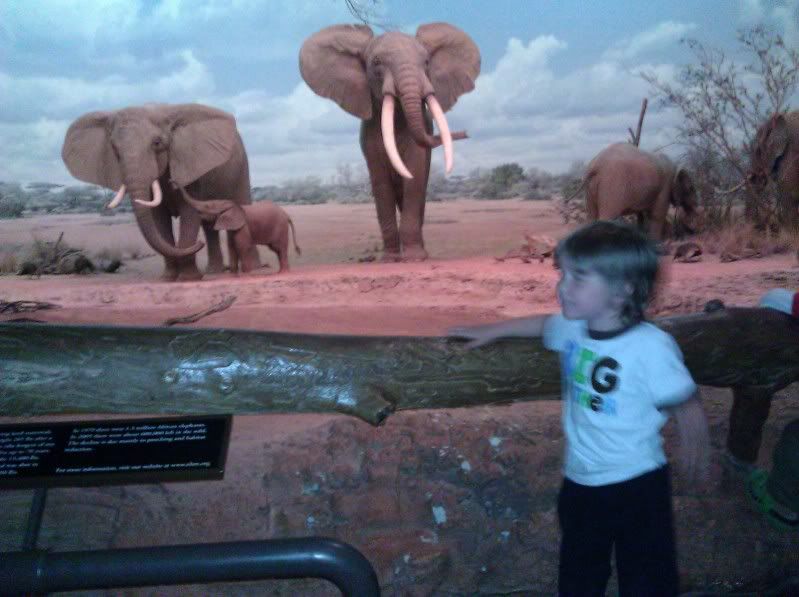 I had a wonderful time with Vinny (and Tiana, but she didn't do much, obviously) at the Natural History Museum yesterday, and it got Vinny that much more excited for this summer.
He is so excited to go to fun places- he practically has a calendar all mapped out. Okay, I'm exaggerating, but he does have a mental list he likes to rattle off any time he talks about upcoming summer.
I personally am excited to go to some places I haven't been before. I had not been to the Natural History Museum, and it was fun. I sort of wished I had time to explore it without a preschooler who didn't want to take the time to read anything at all, but it was a nice run-through (literally, RUN through), and it got me thinking about other cool things I have been "meaning" to do that I want to actually try to do this summer.
Here are some of them.... suggestions, please?
Zimmer Children's Museum
Noah's Ark at the Skirball
Kidspace Museum
Take the train to Olvera Street and China Town
La Brea Tarpits
Crystal Cove Beach