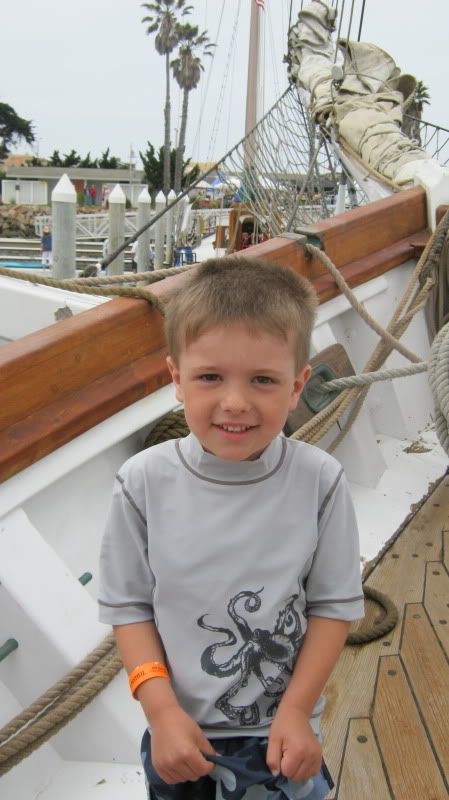 ... Niki goes to the beach.
Like every day.
Okay, not every day, we stayed home (ish) yesterday. Today, we went to Oxnard. Good stuff. I love Silver Strand. Brings back memories of all kinds.
We also hit the Tall Ships Festival at the Harbor. I was a little underwhelmed, but Vinny thought it was awesome. Apparently my father was a pirate at the Tall Ships Festival many years ago. Funny stuff.
Vinny is such a water baby. I am seriously considering having him take surfing lessons with me in Hawaii (if I can afford it, anyhow) when we go in October. He is just such a natural. Mimi and I were saying today how kids just don't seem to notice the cold though. Honestly, it wasn't that bad in comparison with my last few beach trips, but it was still rather chilly, yet Vinny was just in there up to his waist pretty much 75% of the time we were there. He is his father's son.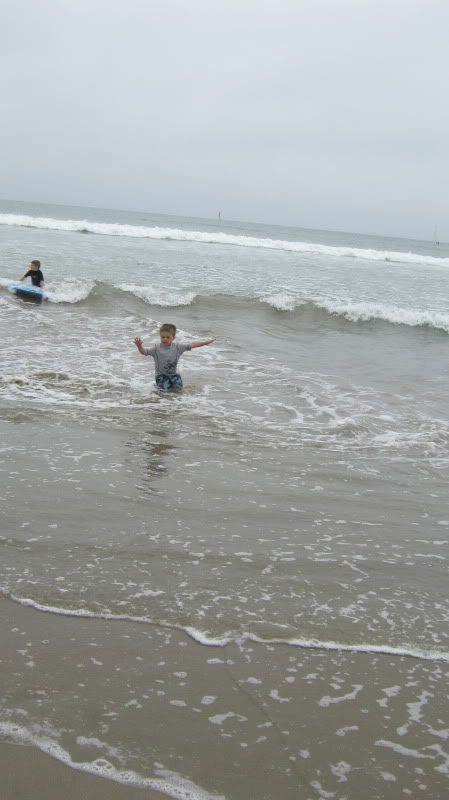 In other news, I had a friend take a picture of me and the kids today and it is totally a "before" shot. (Will NOT be posting it). I am forcing myself to think of it like that. I have GOT to keep hitting the gym and make these fat thighs go away. I spent 40 minutes on the bike at the gym yesterday. If I do at least that every day, it has to get better. It HAS to. They are way worse than before I had Tiana. I have pictures of me in my bikini last summer that make me look skinnier... and I was pregnant. Yeah... gym. I am not one of those people who wears a bikini to look hot- I wear my bathing suit to get wet and get a tan- but not looking like a beach whale would be nice.
Now, I desperately need to pack. Leaving tomorrow for AZ with the cousins. Very, very, very excited... but still need to do laundry. Sigh. Summer. :-)